I'll always ask my clients "Who is your audience?" It's important to me because there's no way I can create content that is going to meet specific needs and generate the right results if I do not know who it is supposed to be for.

And, I like to narrow my content development down to specific customer persona. I like a company to be able to say to me, "Our main customer is Naomi. She's in her 30's Married. She is style conscious and likes fashion that is timeless. She is a high climber and socialises regularly and uses social media to share her lifestyle." With this amount of detail and with the involvement of cross-functional teams, we can begin to ask the right questions and create narrow and rich content.

During one of the workshops we regularly present, 'How to Create Great Content', an attendee asked me, "What type of content can I create that hasn't already been done, that distinguishes me from my competitors?"  There is no way you can answer this question without being specific about your audience. There's too much content out there. The competition is strong. You have to be explicit or else you won't expand as quickly as you like. Generic content is meaningless to audiences.  Check out the detail provided within ASOS's 2016 Customer profile. Clear cut descriptions such as these make way for the kind of incredibly creative content that converts.
Is your content niche enough?
Easy question. Ask yourself if your content answers the specific needs of the customer. Unless your customer can come to your organisation for precise answers to their questions, your content will not be differentiated.

For example, the reason why Gary Vaynerchuk, one of my favourite content marketeers does so well is he is explicit about his target audience. If I am correct, one audience he targets is young college-age men who want to be entrepreneurs. He consistently writes and frames content that mentions this audience. Sure he'll have audiences outside this audience niche who love his content, like me. They will be attracted to the Gary Vaynerchuk brand but he can near enough guarantee have his niche audience will remain loyal.

Same with ASOS. If you have a look at the customer profile link I shared above you'll notice that their customer is also loyal because they have accurately created a niche for their product. They don't just create clothes for anybody. Anybody is not a niche audience. Anybody is never loyal.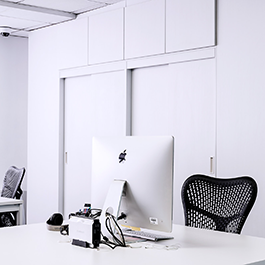 Questions for your content marketing plan
1. Who is my customer persona? (Choose just one.)
2. What questions does my customer ask about the product
3. How can my content help my customer with their purchasing decision of clothing or beauty product?
4. Why does your audience care about getting this content?
5. What is your unique value prepositioning for the customer?
6. What content niche do you cover through your content?
7. Do other organisations provide this type of content?
8. What stories will you be sharing with your audience?
9. What resources will you need that you haven't got currently?
10. What will be your key type of content you use to grow your brand?
11. Have you created a Content Marketing Strategy?

Even if you have been creating content without a strategy, you can still start one now and use your answers to these questions to inform you. You may discover that there is a lot more you could be doing.