THE FOLLOWING IS AN ADAPTED TRANSCRIPT OF THE PRECEDING VIDEO ON YOUTUBE – SECRETS TO INSTAGRAM FOLLOWER GROWTH

I'm a fan of Instagram for the photos. Quite simply, I love fashion photos, architecture, interior designs, food shots. You name it. I love the great photography on this platform. Instagram is a great way to share your passion in photography format and attract audiences who enjoy seeing it. Consistently create great photos, and build a tribe of committed fans and imagine the community you can have.
As a business, customer potential is massive on Instagram. It's not only for photos, but they are generally what Instagram users love. After all, it's how the platform was built.
However, I don't know about you, but I've noticed a massive drop in engagement on this platform. I see fewer likes overall on photos. But not being one to focus on the issues, but instead on what works, there are solutions to this challenge.
I have the privilege of working for a few brands managing their content strategies, so I have a deep insight into what's working. What's unique is that the brands I manage, operate differently, in terms of their target audiences, brand offering and content type. So it is interesting to find that there is no one size fits all perfect answer. But, these tactics that I will share do work — no doubt about that. I have accounts we've built from ground zero to 100K plus followers with active engagement, so these secrets to Instagram Follower growth are eye-opening insight.
Engagement actually doesn't matter.
A few of the accounts we run do zero to very little engagement with followers, yet not one of those accounts has less than 5000 followers. A few of the accounts have over 100k, and these numbers are directly correlated to lifetime. The older accounts have more followers because they've done the time.
We have never really engaged significantly with audiences on any of these accounts. They have been built from ground zero. They are well-known brand accounts, but they began as unknown. Interestingly, audience engagement with the content is high, but there is little engagement from the brand itself. Now I am not suggesting that you should not engage with your audience. I am just saying that actually, contrary to what you may have heard or read, engagement doesn't necessarily lead to account growth.
For these accounts, what led to having a strong social media following was creating and distributing quality content. The audience continues to leave comments remarking how valuable they find the content. The material shared on these platforms impacts the audiences' lives in some way, and they keep coming back for more. I say it time and time again. Create valuable content.
FREE DOWNLOAD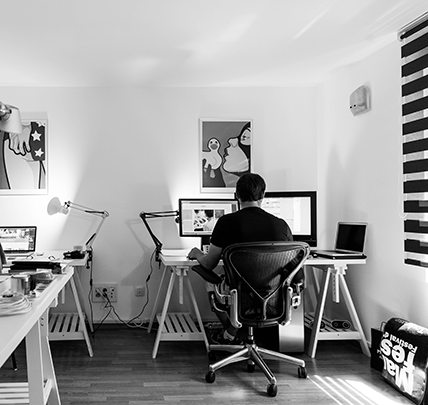 Launching a New Product?
Use this outline to create targeted content over a 6 week period for any major product launch. Attract the right customers for profitability.
Download Now
Algorithms have special powers.
I can't say for sure, but I feel as though algorithms can "sense" the type of content you share. It appears as if algorithms read whether the content is a quote, and aspects such as font size, word count, font size and size are all evaluated by the algorithms. The information is then used to push that type of content to the users who are most likely to want to see them.
The algorithms also have the power to determine whether the content design is of high quality. The better the quality, the more points the content seems to score and will generate more engagement quicker.
Forget about getting likes. If you're out here building something, max up your energy, sharpen up your focus and create content that connects.
Bess Obarotimi
Activity will work in your favour
Although I have said, engagement doesn't matter, I have realised that the brands we work with that are very active are favoured by the algorithms. So these accounts are using stories, posting IGTV content, and engaging with other brand contents. Despite posting less content, on days they spend a lot of time on the platform, they generate more followers, more likes and more comments.
Use content to speak your truth, share your passion and contribute to making the world a better place.
Bess Obarotimi
In conclusion, one or a mixture or even all three of these tactics used consistently will work for you. Discover what works for your brand. For example, are you better off creating more, higher quality content, or do you want to increase activity using all features of the Instagram platform? Is that feasible for your brand? Additionally, consider figuring out what type of content does well, or gets higher engagement, quicker and for longer. Keep creating more of that type of content because it means the algorithms deem it relevant. It's scored as great content, and the algorithms are making sure Instagram users see it.
If you think about Instagram wants to be able to share the best content with its users to keep them happy. I'm willing to bet that these tactics will ring the same for all social media platforms.
Above all, be patient and consistent. You've got to stick to giving your fans content they prefer before you get the results you hope for.
I hope you've enjoyed these secrets to Instagram follower growth. Feel free to leave your questions and comments below. Till next time, take fantastic care of yourself, Bye