Fantastic. Exciting times lay ahead of you. Starting your website is the beginning of great things. It means you are getting yourself out there on the web. You'll be sharing your talents, creativity, knowledge and products with the world. Chiefly, you'll be attracting incredible opportunities towards yourself.
Now that you have decided to start, you're going to need top tips for working with a Web Designer. It's likely you're clueless about many things. I imagine terms like domain name and hosting elude you. And a major concern you will have is, "Will I get an outstanding design after I have parted with my hard earned cash?"
You may have heard at least one disaster website design story. Such as web designers that left the site incomplete or people feeling that that design was not what they had expected. A majority of the issues arise due to a lack of understanding between client and the designer. So this article is here to help prevent those issues.
What's a domain name and what is hosting?
Let's start here because they are essential aspects when starting the web design process. Your web designer is going to ask these from you when you're ready to begin the work, and in my experience working with clients, 'domain name and 'hosting' can be confusing terms for people with a non-website design background.
Your domain is your web address. So, for example, the domain name for this site is synateldesigns.com. 'Synateldesigns' is the name for the site. '.com' is the domain extension. The most common extensions are .com, .org, .net, .co, .uk.
Here is the link to an in-depth article by seo.com about choosing the right domain extension –Which Domain Extensions Rank The Best in Google?
Read the article to help you make your decision, but my suggestion to you is to go for .com unless you are a charitable organisation and then I would say pick .org.
Now, hosting is the business that provides the services and technologies that allows your website to be seen via the Internet. GoDaddy is the hosting company I recommend to clients. I have found it the easiest to work with as a web designer. Additionally, GoDaddy is very experienced at what they do, and so clients find they experience high service levels from this company.
If you go with GoDaddy, they will help you choose both a suitable hosting solution and the domain. To make things a little easier for you I advise you opt for the deluxe package which is here: –  GoDaddy Recommended Hosting. It will give what you need in the start up phases while you grow your site. Once your site attracts a larger volume of visitors and customers, you can upgrade the solution to one best fitting your business needs.
So once you have that sorted, I recommend that you do a little research.
What design do you want?
Get Inspiration.
Start surfing the interest for websites in the same niche as the business you plan on pursuing. Pick a few out that have a design you prefer. You may like an entire web design. Or perhaps only a few elements. Make a note of your preferences because you can pass these onto your designer who will find them very useful when working on your website.
Your Branding.
In addition to the design you'll be thinking about your colours, taglines, logo and imagery. If you haven't done so already start working on these aspects. It is a good idea to have made a start on the branding elements of your site before you approach your designer. It will give the designer a basis to work with it comes to your website. You'll want your design to match your branding.
On the other hand, you may want to include your designer in the branding. They can offer advice on what will look good for your business as well as your website. It's often overlooked but the designs you choose could impact the visual appeal of your site. A good web designer will have an idea of great colours for your brand. They may also have expert logo design skills or be able to make a recommendation of a logo designer for you.
What to expect from your web designer
Once you have all we've discussed ready, it is time to get in contact with your preferred designer. She'll have a chat with you about your website goals and objectives. Undoubtedly she'll ask for the information that we spoke about above.
Before you start the design, agree with your designer how the final design will look. Ask your designer for a draft or wireframe of the design if you are having a bespoke website. If you are using a template, choose a template that will best suit the current objectives of the site.
Most definitely you will discuss pricing with your designer. Expect to pay anything from £1 to £5000 or more. It depends on your web designers expertise and the requirements of your website.
Finally, before you start, your web designer may ask you to sign an NDA and contract. These legal documents will help manage expectations for both you and your designer and assist both parties should any issues arise.
Now, let's discuss getting the best out of your web design project.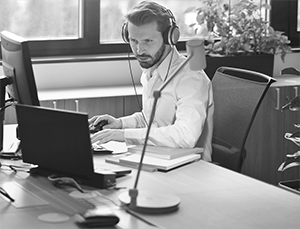 YOU MAY ALSO LIKE
Why Everyone Should have a Blog
In this day and age you need a blog to get your visibility. Social media makes accessibility easier. It provides possibilities to reach the masses.
Read here
How to get the best out of your website.
There's a few things that you will help you get a website that you are delighted with.
Apart from doing the things that I have mentioned above provide any information that your designer requests in a timely fashion. Any delay on providing information will mean a delay in the completion of your site. Don't forget your designer will be working on a multiple of sites. She may have to commence other projects during any break in communication. Do everything to avoid interruptions in the workflow.
Be upfront with your designer. If you don't like an aspect of the design speak up. Most designers are willing to change things. Although, do check your contract to see what specifications there are regarding how many alterations to the design you can make. Equally, if you love your site, say so. A web designer feels like her work is complete when you tell her you're happy with the website.
Once you've got your site up and running, you are ready to rule the world. Well, not literally but it was fun writing that. There will be a lot of work ahead of you regarding keeping your site updated and promoting your content with the world but done well you will find it extremely rewarding.