We all know that content marketing requires a strategic long term approach if we want to achieve brand recognition and growth. In my opinion, becoming a brand is what businesses should aspire to. More than just making transactions with customers, you can become a part of people's lives by providing a unique offering.
What Richard Branson Teaches Us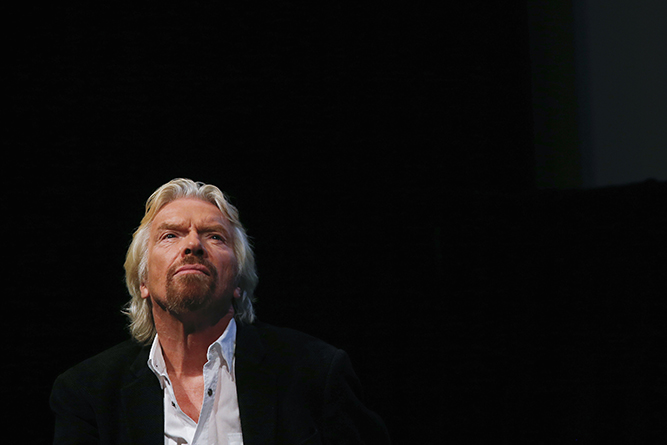 In 1980 during the recession, Virgin music was bust and facing bankruptcy. Virgin boss, Richard Branson had to sell assets and lay off staff in an attempt to keep Virgin music from sinking. He refused to sign bands and artists that produced popular music. Instead, he chose young bands and upcoming artists in rock, new wave and other alternative music genres.

One of the bands he signed at the time was Human League and artist Phil Collins after he left the band, Genesis. There was no guarantee that these "unknowns" would generate money to the Virgin music label. But most of you know how widely popular they went on to become.
Taking Gambles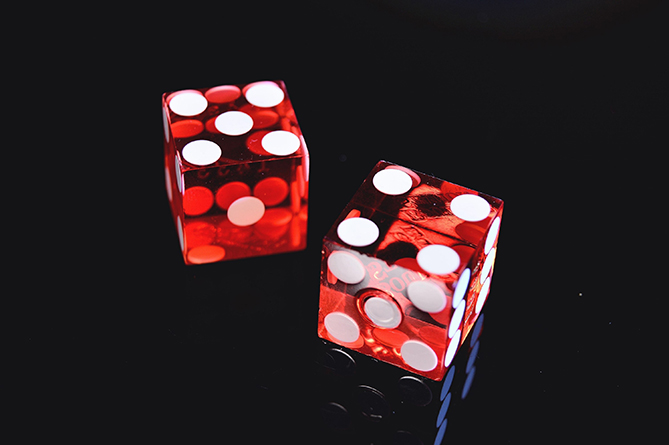 In a separate move to keep the virgin group afloat, Richard Branson borrowed money and bought two nightclubs, the Rooftop and Heaven. He did this because he wasn't prepared to follow the status quo or stick to what he knows best and ride the tide hoping for a magical breakthrough. His entrepreneurial astuteness recognised that playing safe with zero cash reserves was a surer route to ruin than just stepping out and doing what others weren't.

Convinced that the 'drowning in debt' Virgin group wouldn't survive, Richard Branson's business partners didn't support his risky choices. However, Branson proved that drastic growth calls for drastic measures. The gambles paid off. Having been founded in 1972, in 1981 Virgin music finally started making money.
Find Your Feet Then Diversify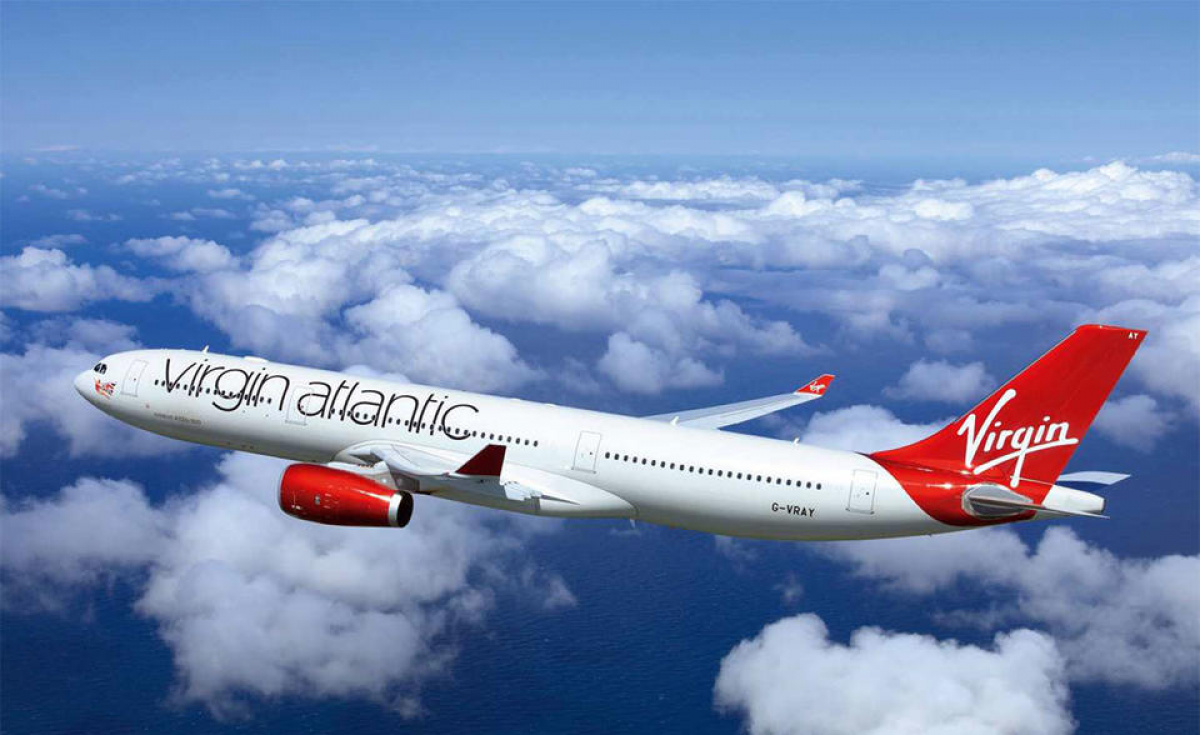 These weren't the only risky moves Richard Branson made. Once Virgin become known as a leading independent music label, he decided to expand the Virgin name further through diversification.

In 1984, a time when cheaper flight airlines were gaining popularity, Branson acquired a business-class only airline which he named Virgin Atlantic. The airline survived launch failures, more debt and a smear campaign by British airways. Yet, today it is considered a leading airline.
The Popularity Contests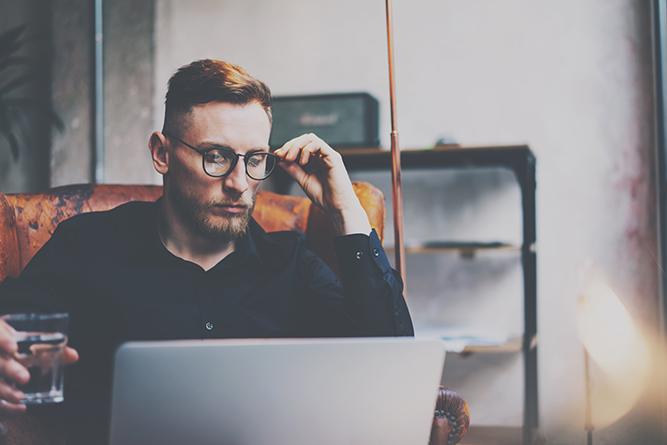 You may wonder what this has to do with content marketing. Well, you could say music is a form of content that Branson found a niched in. Once the brand became stable, he was able to appeal to another niche customer, business class travellers. So when it comes to content and brand development, my advice would be to grow in a niche subject, build a loyal following, monetise your community and then diversify.

But let's expand that notion further. You see, the primary point I want to make is becoming a brand requires fearlessness. Brands step out and are different. The reason there is barely any unique content out there is that most content creators are afraid. They're terrified to put out content unless it's likely to get 'likes'; as if 'likes' equate to profits.

It's very easy for content creators to get sucked into the popularity contest that is social media. But brands must not engage. Gaining popularity means you focus on suiting the tastes of the general public. Brands don't exist to be popular. They exist to stand out, be different and to be the best. Brands aim to be the best at appealing to a unique set of people in a new way.

The trouble with popular content – content that the masses approve of, is that it gets quickly forgotten. It fails to distinguish the creator. It all more or less looks the same. And, unless you create a niche, you can't be the best.
Beware the 'Like' Button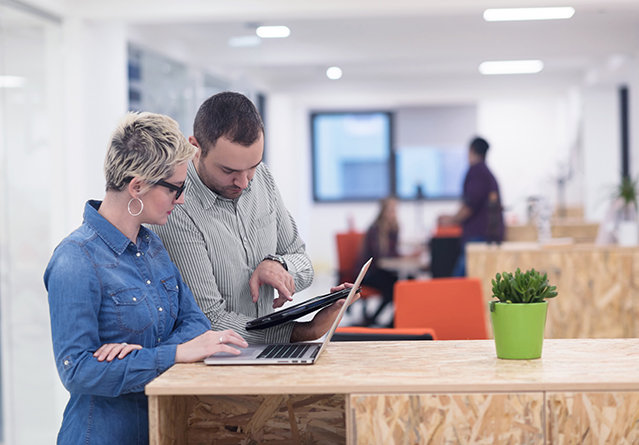 If you want to be a brand, you must aim to be the best. Except, it is harder to be the best when you are trying to fit in.

Some of you have some distinct messages and passions. If you incorporated those unique values and features within your content, you risk being shunned or misunderstood. So the very aspect of your knowledge that you should be using to stand out, in fact, holds you back.

The 'like' button holds many content creators back. They don't share niche content in fear that the like button won't get clicked. Instead, they create popular, safe content and blend in nicely with the million and one others posting content by the second. In their minds that have mitigated the risk of looking different and saying something new in favour of 'likes'.

Whether you are a start-up, an established business, or a solopreneur ready to dominate the digital space and become a brand, you must be willing to be unpopular with the masses. Rather, you must prefer to cater to a set of people with a unique set of content tastes and requirements.

It's the desire to cater to a niche set of people that makes brands preferred and revered. You cannot be admired in this way until you allow creativity, passions and values to permeate through your content.

Your knowledge or even your abilities are not enough. You must add your passion to your content knowledge to appeal to a unique audience. Once you make your mind up to focus and stand out, you can start getting noticed.
Unique Offerings Pave the Way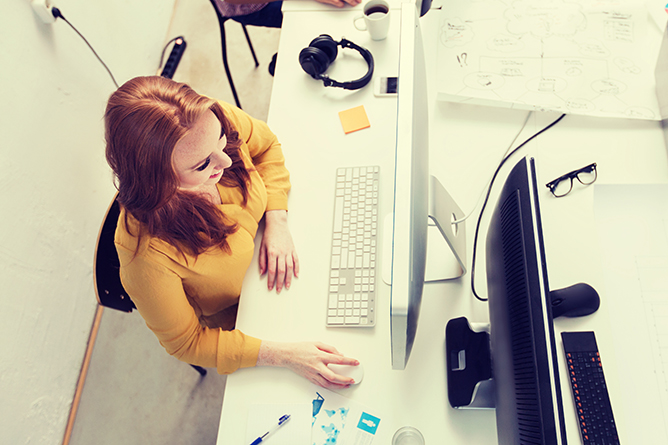 Decide what unique element of your brand will give your content a voice and an edge. Create a niche offering by communicating that message consistently in your content. By doing so, you can excel at grasping the attention of an exclusive audience. When you offer content that your audience cannot get elsewhere, they will keep coming back for more.

Don't take your cue for great content from those who are getting all the likes. Please don't copy what's popular.

We are in one of the most significant industrial periods where businesses can breakthrough and capture audience attention in a way that has never been possible. But it's not easy because it's a noisy and crowded marketplace. If you want to build an iconic brand, it's time you found that unique positioning and use it to bring value to audiences in a way that cannot be replicated.