I'm going to rant a little.
A lot of businesses don't recognise how important a good, streamlined content marketing strategy is in helping their business gain strength. It's crucial.
In modern marketing, it is ridiculous not to take content marketing exceedingly seriously. But since you are here reading this article,  I presume you consider it necessary. You're at least saying to yourself, "Why do I need it?", "Why is it fundamental to my business?", "How can I achieve more profits for my business this way?", "What on earth do I need to tell my boss to give me more training in content marketing?","How can I justify Content Marketing Investment?". Well read on.
If you're asking these questions, then you know that content marketing is the only method that makes any sense to publicise your businesses these days.
Companies that haven't or are slow to pick up the pace are at risk of being left behind in the dump heap. We see it all the time. If I ask you, I can bet, you can name one organisation that is facing difficulties because they failed to build a presence with more content, especially digital content. I can tell you one right now – House of Fraser.
The beloved House of Fraser is closing down some stores because they cannot afford business rates. The closures include the iconic London store.
Now, their moderate online presence isn't the only reason the company is facing troubled times, but it has a lot to answer for. At present, they only have 170k Instagram followers. Their flagship store is slap bang in the middle of Oxford Street, visited by 175,000 people daily from all over the UK and the world. I took at look at a New York equivalent, Macy's. As of now, Macy's has 1.3M followers. The numbers speak for themselves.
So let me share with you 5 reasons your company will survive and thrive with content marketing.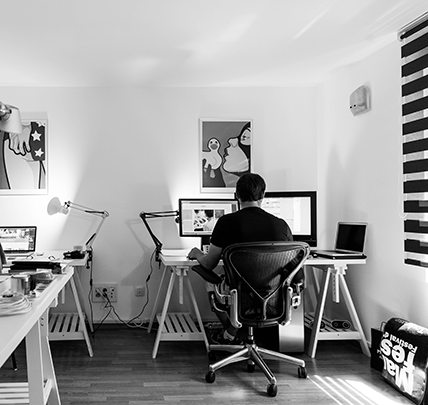 FREE CONTENT SCHEDULE OUTLINE FOR A PRODUCT LAUNCH
Create targeted content for any major product launch to get you results,
This is a great product launch content outline to help you plan your content for 6 weeks.
Download Now
5 reasons your company will survive and thrive with content marketing.
1. Content Marketing is a Strategy
There is too much content out there to be publicising your organisation without a plan. Don't produce and distribute content without setting your objectives and goals.
You'll see much better results if you take the time to map out a strategy. Use your strategy to decide what content will attract your defined customer. Determine how to distribute content that builds communities of people interested in your business for the long term and figure out how you get them to stick around. Implement content paths to get them to make repeated interactions and purchases with your brand.
2. Do you hate advertising?
Most people online do.  There is a place for advertising. We use advertising but we are quite aware that people don't appreciate it as much nowadays.
When I was a child I'd dream about the day I could fast forward through the adverts. I have vivid memories of my brother, during the commercial breaks, flicking through channels to find one that wasn't showing an advert before he flicked back to whatever the family was watching.
People find ads intrusive and unhelpful. Fastforward to modern technology and you have the option of recording shows and fast forwarding through the adverts. You can skip them on YouTube and hide them on Facebook.
People come online to consume content. If you want attention for your brand, you will need to produce good quality content.
Content marketing is a strategic marketing approach focused on creating and distributing valuable, relevant, and consistent content to attract and retain a clearly defined audience — and, ultimately, to drive profitable customer action.
Content Marketing Institute
3. Content involves the consumer.
Content marketing is like a three-way street. You give the consumer content. They give you content back, and they even share your content with their friends. It's interactive. It's fun. It's what people want and expect.
Strong brands are always about the people. Not the product but the people and the challenges they face and the ways the product solves those challenges. Use content marketing to get people involved in your brand.
You want digital audiences to become fans. You want them to wake up in the morning expecting to interact with you because if they do that, they are more likely to buy from you.
4. Conversion rates are six times higher with content marketing than with any other method.
You are six times more likely to turn your audiences, your fans, your followers into paying customers with content marketing than with any other method. Higher than ads, higher than cold calling, higher than email marketing – six times higher than any other method.
That statistic alone is a good enough reason to take this seriously.
5. You need it for SEO

We build websites. The number one question I get asked is will you do the SEO for me, and the answer is always, "Yes. Yes, we will make your website SEO optimised."
After we've done that the best way to get your content ranked in any prominent position on GOOGLE search is with your content. Interestingly, if you are creating content and effectively distributing it on Facebook, Twitter, LinkedIn, Snapchat, YouTube, Pinterest etc., people will see it, and they will visit your website so you won't have to rely solely on Google ranking.
However the fact remains; the more content you have and the more visitors you have to your site, you automatically become more interesting to Google web crawlers. Your site and its pages get considered authoritative by Google resulting in higher search engine rankings.
I am not using advertising to leverage my brand. I am using advertising to leverage the publicity of my brand. I simply want more publicity.
Content Marketing is what you must use to successfully expand your business. Go hard with it. Don't waste a minute. And you'll see the results. If you need help, contact us below, consume the content, get on a workshop or book some consultancy. Do whatever it is you think you need to help your business and personal brand get the attention it deserves. You owe it to you and your organisation.
[contact-form-7 404 "Not Found"]