Recently I revisited abook I own, the 22 immutable laws of branding. It's a good book. After re reading and creating the video I posted on YouTube shared below, I finally decided to concentrate on sharing how to use content marketing to build your personal brand. The 22 immutable laws of branding continues to prove valuable in increasing my understanding of brand development. I'd definitely recommend you buy this book.
I came to a chapter in the book called the law of advertising and it got me thinking about content marketing versus advertising. At present, I employ ads. I must admit I'm selective when it comes to my personal usage of ads. I generally go by gut feeling. I advertise when I feel it's right to. Not all the time. That could change but let me explain further. I mainly advertise when I observe a high level of interest from my audience and it appears as though advertising could add to the momentum. If I advertise my posts to new people whilst my current followers are already enjoying the content, I use using advertising to leverage that interest.
I must be clear. I am not using advertising to leverage my brand. I am using advertising to leverage the publicity of my brand. I simply want more publicity. The content is doing well. My followers are connected with it and I want to use the interest on that particular item of content to connect with more people and increase brand awareness. As I say, I only do this when the activity on my page appears to be saying that people are really getting the brand that I am trying to build. Does that make sense?
I learnt from the book Crushing it by Gary Vaynerchuk of Vaynermedia, that building a personal brand with content marketing means documenting everything about your life on social media.
I believe, by becoming committed to creating content that allows your fans to get to know the authentic you, you discover people that believe in you for the long term. They'll have been with you from the beginning and they are rooting for you to reach your goals. They feel connected to you and they know when you reach your goals it'll be the inspiration for them to reach their own goals. Sure, they'll be haters and Gary Vaynerchuk get's his fair share.  They'll be people who take you for granted but none of that matters if  you stay committed to creating the content that builds your brand. Never every worry what the naysayers think about your content. I call it, 'Getting to live life on your own terms.'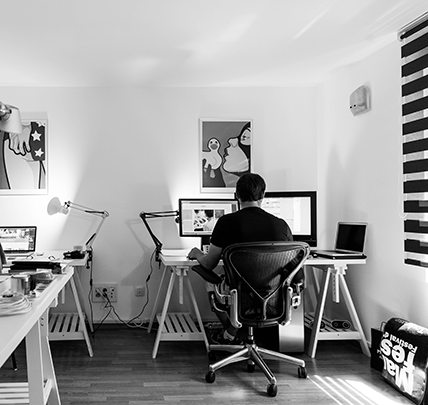 FREE CONTENT SCHEDULE OUTLINE FOR A PRODUCT LAUNCH
Create targeted content for any major product launch to get you results,
This is a great product launch content outline to help you plan your content for 6 weeks.
Download Now
Building my own personal brand has brought some surprises. You go into it targeting a particular type of people to connect with you and realise that by sharing your authentic self a whole different set of people appreciate you. That has been my personal experience. It may be different for you, but it has truly surprised me. But rather than fight it, I am embracing it. Time will tell if this is the right decision and I will undoubtedly be reporting to you my results.
What I am recognising is, there is a type of people that are into me for a reason. They connect on a similar level to me. They like what I like. They are interested in who I am. And it's a huge plus that I have found my audience are a set of people I know well. So, I appreciate all you guys that are supporting the page, reading my blogs, watching me on YouTube and sending me DMs and love. It means so much.
Building a personal brand using content marketing means there is a genuine audience who are interested in me without being coerced to.  They are there because they want to be. I don't have to use clever advertising to get people to like me. Good content does that.
I am not using advertising to leverage my brand. I am using advertising to leverage the publicity of my brand. I simply want more publicity.
Listen, I am thinking of doing something. I want to run some free mini one to one sessions. They'll be recorded sessions either on line or video sessions where you get to ask me any questions about using content marketing to build your own personal brand.
If you think I can help you, contact me using the form below. This is not only going to be great fun but fully informative. You'll come away feeling like you can achieve significant things with your brand. I look forward to hearing from you.
[contact-form-7 404 "Not Found"]